In a busy and thriving practice how do you effectively communicate with every patient you see everyday about critical need-to-know information in language they understand, in order to move them into necessary treatment?
With our revolutionary patient Presentations product, you can create, customize and tailor many different options including:
Welcoming new patients into your practice
Exam findings
Pediatric hygiene recall
Teledentistry reports
Add your own videos
Problem focused reports and more!
Help instill excellent oral health in your patients by providing them a presentation they can always access whenever needed!
Presentations protect your practice against liability claims by presenting a clinically logical record of the patient workup including essential elements to support your treatment plan. Never again worry if you've fully informed every patient!
Support your treatment plan with essential elements such as:
Main concerns
Prognosis
Alternative care options
Risks of not seeking care
Cost of care and more!
Presentations help you effectively communicate to every patient with educational videos and content written for the patient. Now, patients will always understand what you are referring to in regards to issues like gingivitis, pulpitis, calculus etc.
Our patient educational videos include everything from:
COVID-19 protocols
How to brush and floss
Fillings
Dentures
Implants and more
You can also add your own videos that are hosted on sites like Youtube or Loom etc., and speak directly to patients with messages like welcoming them into your practice, telling them a little about yourself and your staff or addressing any of their concerns or problems.
Busy Hygienists in thriving pediatric and general practices will love the easy to create tailored presentations for every patient they see! Build meaningful relationships with every parent and patient in a short amount of time!
These contactless and digital hygiene recall reports give patients and the office a record of what was found, how to minimize risk and prevent future problems. They also include educational videos for the patient covering anything from basic nutrition to brushing and flossing habits.
When you are able to ease anxious patients by visually showing them videos of upcoming treatments and office protocols, you can move them into treatment faster, thereby increasing your overall case acceptance rate.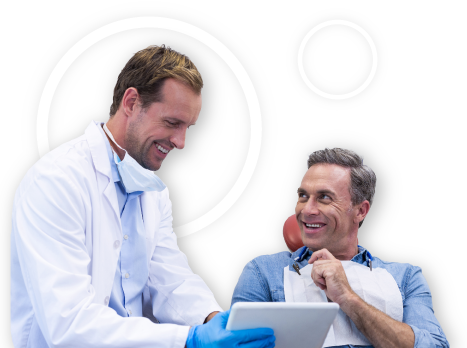 BUILD STRONGER RELATIONSHIPS
Patients always have access to review and refer back to any Presentation ever created for them. They can watch them in the office when they are in the chair, and because the office can either text or email presentations to the patient, patients can access those when they log into the patient portal away from the office.
Building strong relationships between your patients and your staff is a critical and rewarding part of your job. When your patients have a full understanding of how you are going to make them well, they are more equipped to make faster decisions.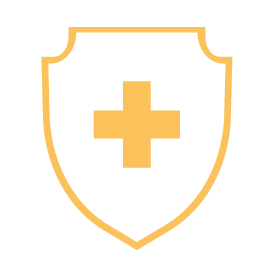 PROTECT YOUR PRACTICE
Quickly provide your patients with everything they legally need to know. Each presentation serves as a record that you have done your due diligence.
INCREASE CASE ACCEPTANCE
Garner trust and loyalty with your patients by answering all their questions before they need to ask! This moves patients into care faster, thereby increasing your office production.
SUPPORT YOUR HYGIENISTS
Enhance the experience of your recall patients by emailing or texting digital contactless standardized reports quickly and easily created by your Hygienists.
WELCOME YOUR NEW PATIENTS
Send a personalized presentation to each new patient, welcoming them to your practice family and getting them everything they need to know before their first appointment.
CUSTOM FORMS
We know Dentists are different, therefore, we provide unlimited customizations of all our forms at no extra cost!
EASE PATIENT ANXIETY
By using the educational videos that come inside Presentations, you show patients how you're going to make them well by giving them the best care.
PATIENT EDUCATIONAL VIDEOS
We have partnered with Toothority to provide high quality patient education videos that can be embedded in any presentation.
UNLIMITED ACCESS
Patients always have access to every presentation ever created for them. They can go back and review information as they need.
ADD IN OUR CLINICALLY ADVANCED MEDICAL HISTORY
TO ANY PRESENTATION!
Register your patients with our clinically advanced online forms
and take a deep dive into complicated medical conditions!
Learn more