WHEN A DENTAL SYMPHONY ACCOUNT IS CREATED BY AN OFFICE, YOU CAN BE SURE:
Dental Symphony becomes a HIPAA Business Associate of the dental office and maintains strict security requirements for the safeguarding of electronic protected health information (PHI).
Dental Symphony follows the HIPAA Security and Privacy rules with respect to PHI (as required by the HITECH amendment to HIPAA).
All submission of forms using Dental Symphony's Patient Registration System is secured using SSL to protect the data.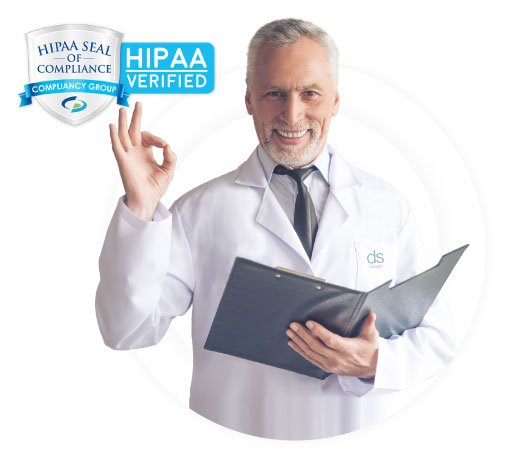 HIPAA is a law that obliges healthcare providers (e.g. dentists) to protect PHI ("individually identifiable health information"). When a dentist subscribes to Dental Symphony, we become a "business associate" and have a contract established by our terms of use. Dental Symphony is directly liable for compliance with certain provisions in HIPAA (and HITECH) and shares the burden for security and privacy.
The HITECH Act in 2013 extends liability for maintaining standards required by HIPAA to business associates. Dental Symphony remains committed to ensuring compliance with HIPAA and HITECH.
WHAT DO WE PROVIDE ON THE PATIENT PORTAL?
Covered entities are required to provide a "HIPAA privacy practices" notice to patients. We provide a standard document of information on the portal to meet this need for customers. Patients must indicate they have had a chance to review the document in order to utilize the portal.

Real Patient Experience
Very Easy to use and very self explanatory!
Amazing
WANT TO LEARN MORE?
We offer online demonstrations to help you determine
if we are a good fit for your office!
Schedule a demo