In Use
TOURO COLLEGE OF DENTAL MEDICINE
AT New York Medical College
"The pandemic has presented us with an opportunity to refine the patient experience and to utilize these digital tools in ways that will improve the patient process, while advancing the education of our students." said Edward F. Farkas, D.D.S., M.A., Vice Dean at TCDM.
The online pre-clinical assessment will allow new patients of Touro Dental Health to provide clinicians with their medical history—and other registration information that is generally provided in person during the patient's first visit—from the comfort and safety of their homes. Upon submission of this information, a student and faculty member will arrange a teledentistry visit to discuss the patient's history and needs in detail prior to their appointment, giving students the opportunity to get to know their patients before they even step through the door. This virtual patient intake process will not only save valuable time at the patient's first appointment, but will effectively limit person to person contact."
College of Dental Medicine, 2020, Touro Touro Dental Health Reopens and Refines the Patient Care Experience "[Press release]"
Dental Symphony's infrastructure and customizability is able to augment the existing programs within a dental school, thus helping to meet the educational mission.
Customizable
COMPATIBILITY WITH EXISTING SYSTEMS
Dental Symphony by its nature is customizable. It can easily work with and alongside current workflows and systems like axiUm in multiple locations.
Clinical Support
CREATING TEACHING MOMENTS
Our medical history summary is a systematically organized report that contains additional information gained by virtually querying patients regarding reported conditions.
The summary pinpoints:
Critical risks (i.e. hemostasis issues, risk for infection, stress assessment, etc.)
Medical conditions and how they might affect dental treatment
Follow up details about medical conditions
Drug descriptions, actions, interactions and reactions
Embedded in our medical history review process is a Medical Complexity Classifying System (MCS) created by Dr. Michael Glick. It informs, at sight, potential adverse medical events and potentially necessary modifications of dental treatment protocols.
Having this information available before the patient arrives at the clinic, allows the faculty and student doctor to study the history, inquire about alerts and review dental clinical concerns creating teaching moments.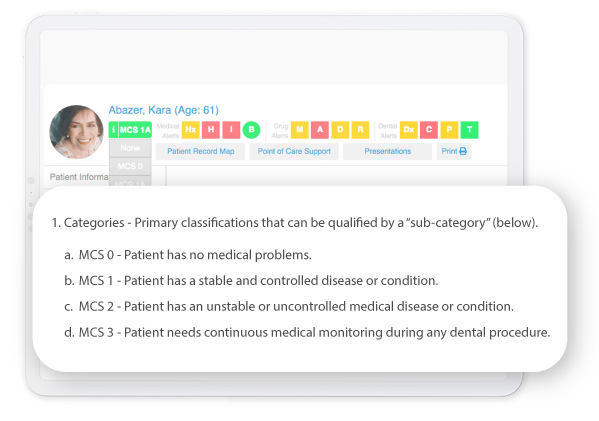 "Dental Symphony is thoughtfully designed to help doctors forever draw from their formative learning experiences therefore keeping their clinical confidence high and their competence ensured"
Dr. Tom Cockerell, CEO & Founder
Know what you have
THE IMPORTANCE OF ANALYTICS
The medical analytics taken from the submitted medical histories assist in triaging patients for the appropriate clinic. Continuously know which conditions are most common in the dental school's patient population as well the most common medications taken by the registered patients.
Granular data provides typical demographics such as age, gender and MCS classification.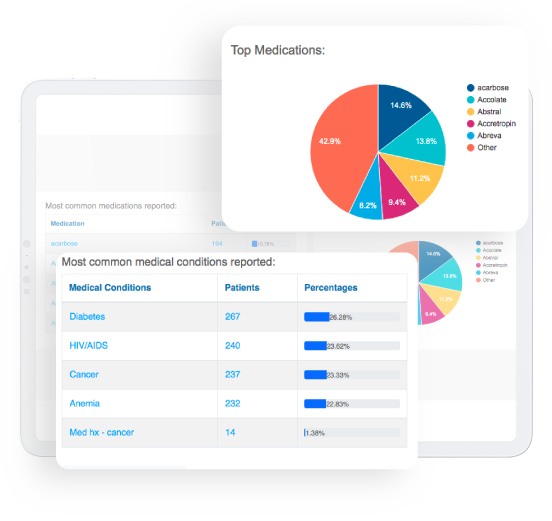 Dental Symphony was built by dentists for dentists in order to harken back to the formative learning experiences of dental students.
If you're interested in discussing how Dental Symphony can be used within your school and patient clinic,
please fill out the form below.
Thank you for considering our system!