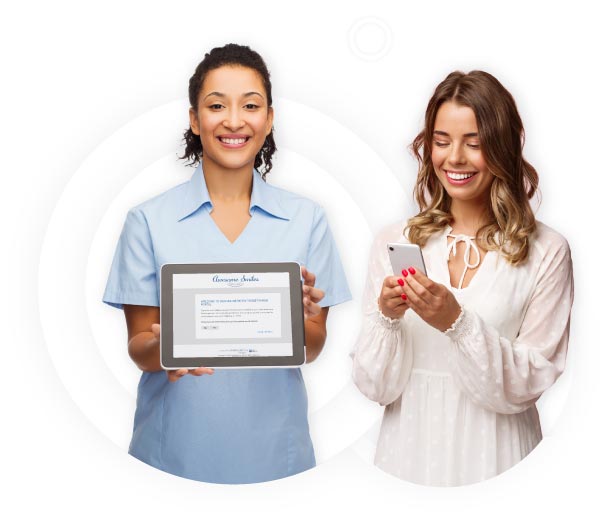 Clinically Advanced
ONLINE FORMS
Let your staff focus on the patient, not the paperwork! A HIPAA secure online portal helps you save time and money by eliminating unnecessary follow up appointments.
Easily send new patient forms, update forms, have patients sign consent forms or treatment plans away from the office and more!
Delight your patients and staff with a sophisticated and modern solution while eliminating tedious daily tasks for your staff!
Learn More
Revolutionary Harmony
ONLINE PRESENTATIONS
Our revolutionary patient Presentations help protect dental practices against liability claims by giving you peace of mind that you've provided your patients all of the necessary information to support your treatment plan.
From presenting contactless hygiene reports, to welcoming your new patients, Presentations educates your patients, eases patient anxiety and helps to sell complex cases thereby increasing your case acceptance rate.
Learn More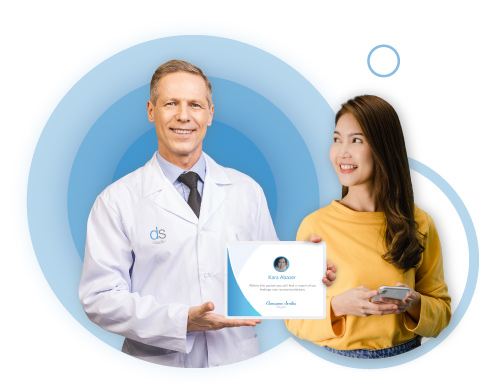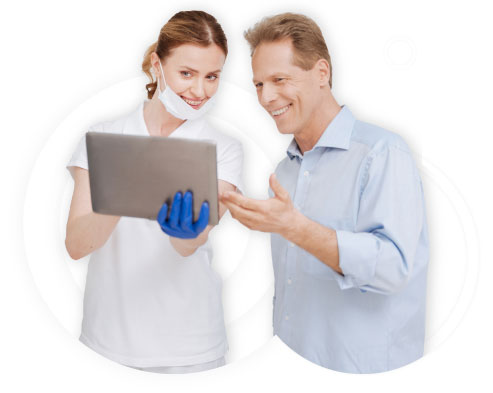 Modern and fast
PERIO CARE
Dental Symphony's unique periodontal charting system includes the power to chart in seconds and then track and graph changes over time.
A standalone periodontal charting system that is unmatched in ease, speed, power and functionality designed to make life easier for hygienists, periodontists and general dentists who address periodontal issues.
Learn More
Medical Histories Analyzed
Unique
VITAL CLINICAL SUPPORT
Our Clinical Team, made up of leaders in the dental, medical and academic field, came together to solve the problem of deep clinical gaps existing in current dental software.
Their goal was to create online tools that gave dentists a better way to more safely treat their patients with complex medical conditions by filling in those foundational clinical gaps.
Meet our clinical team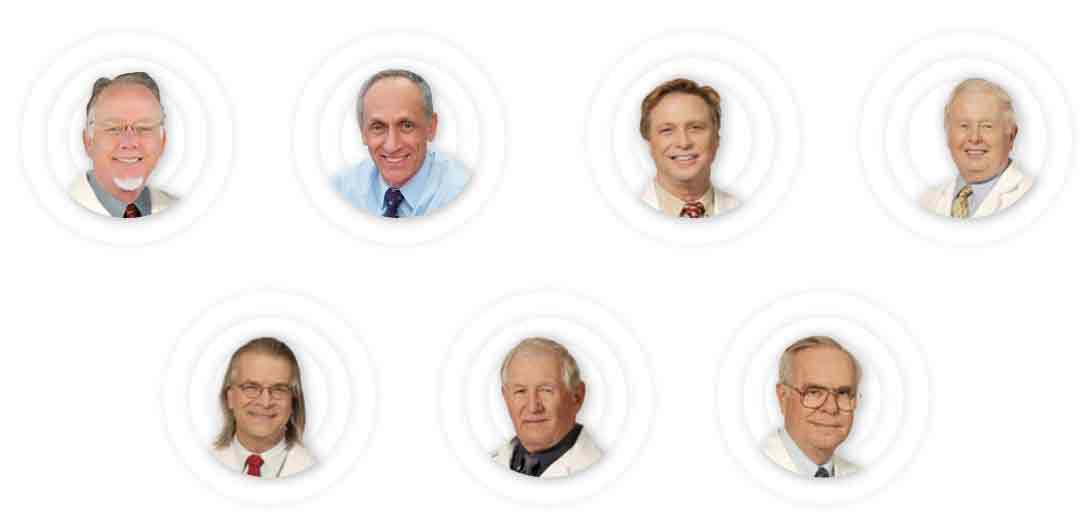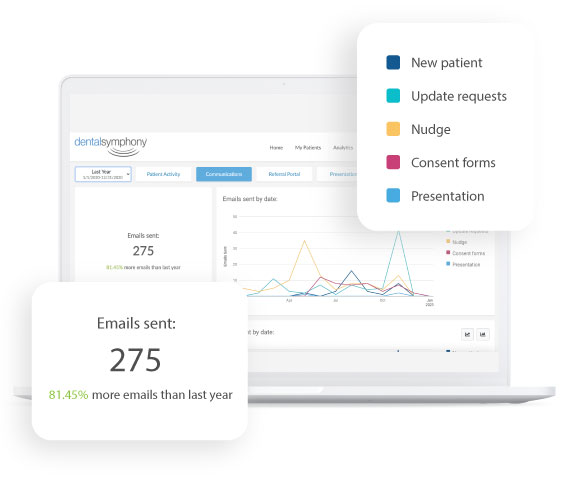 Powerful
DEMOGRAPHIC, DENTAL AND MEDICAL ANALYTICS
Deep dive into the demographics of your patient population by age or gender to learn how best to grow your practice.
See how many new patients or referrals you've received into your practice.
Deep dive into the total wellness of your practice and patients with our medical and dental analytics.
See which medical conditions and medications are most prominent within your practice to prepare and educate your staff.
Learn how well patients are doing with their homecare helping your hygienists bring that personal touch to every appointment.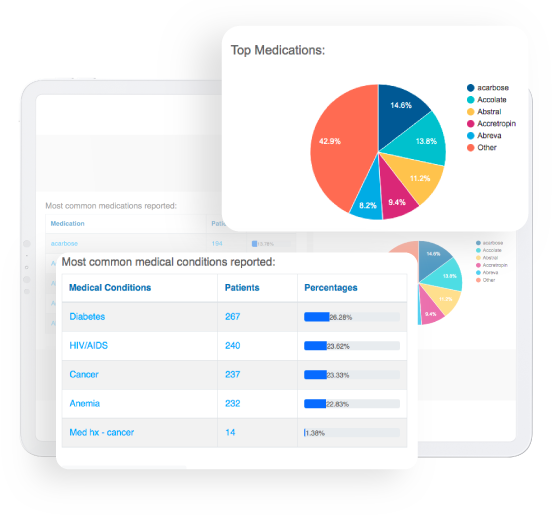 We speak to the needs of the clinician with our analytics.
You should expect a serious system to be at the point-of-care with you throughout your dental career.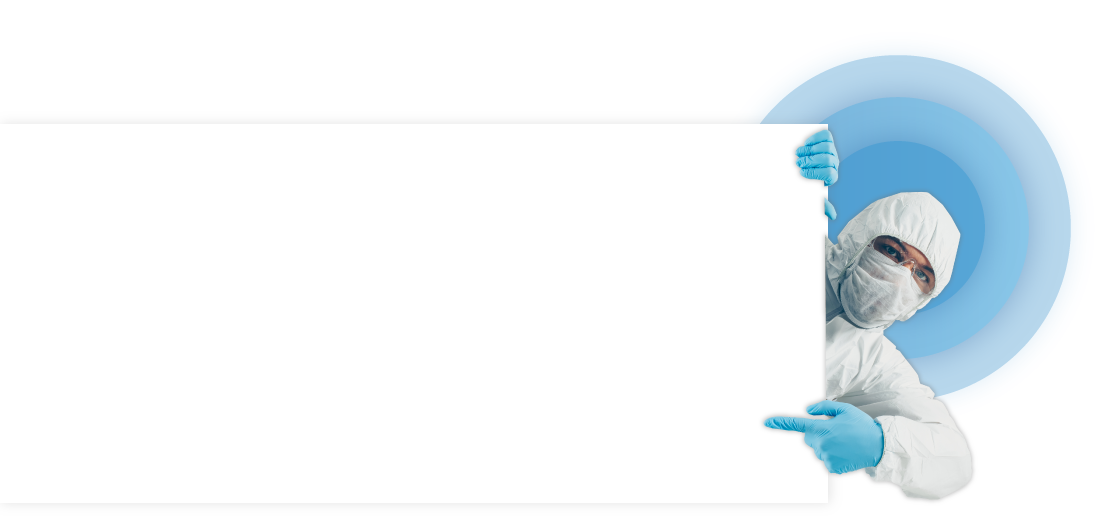 Support
Coronavirus (COVID-19) & Teledentistry
Using the ADA recommended questions, our screening form can be completed by patients at home, in the car, or in the office. Eliminate the paper and confusion for this critical information.
Use our Teledentistry request form to prepare for contactless appointments. After the call, send your findings and recommendations to the patient using our unique Teledentistry Presentation.
Testimonials
WHY THEY LOVE US

Dr. Harvey Levin
It has truly been a remarkable experience!
Dental Symphony provided the perfect HIPAA compliant solution. New and existing patients now complete or update their information from home. The front desk staff now spends less time on the phone securing patient information and more time welcoming patients and making them feel comfortable. A win-win! Finally, whenever we have a question, they have an answer.

Dr. Deborah Akande
I LOVE Dental Symphony!
I love the medical explanations and alerts. My current PMA told me yesterday that I could have used their system. The problem is that it does not have nearly the detail that Dental Symphony has. It is easily accessible and I am not changing!
Liles Pediatric Dentistry
We are LOVING the online forms. They work great for our office.

Alabama Pediatric Dentistry
Thanks so much! These forms have been LIFE CHANGING for our new patient coordinators!